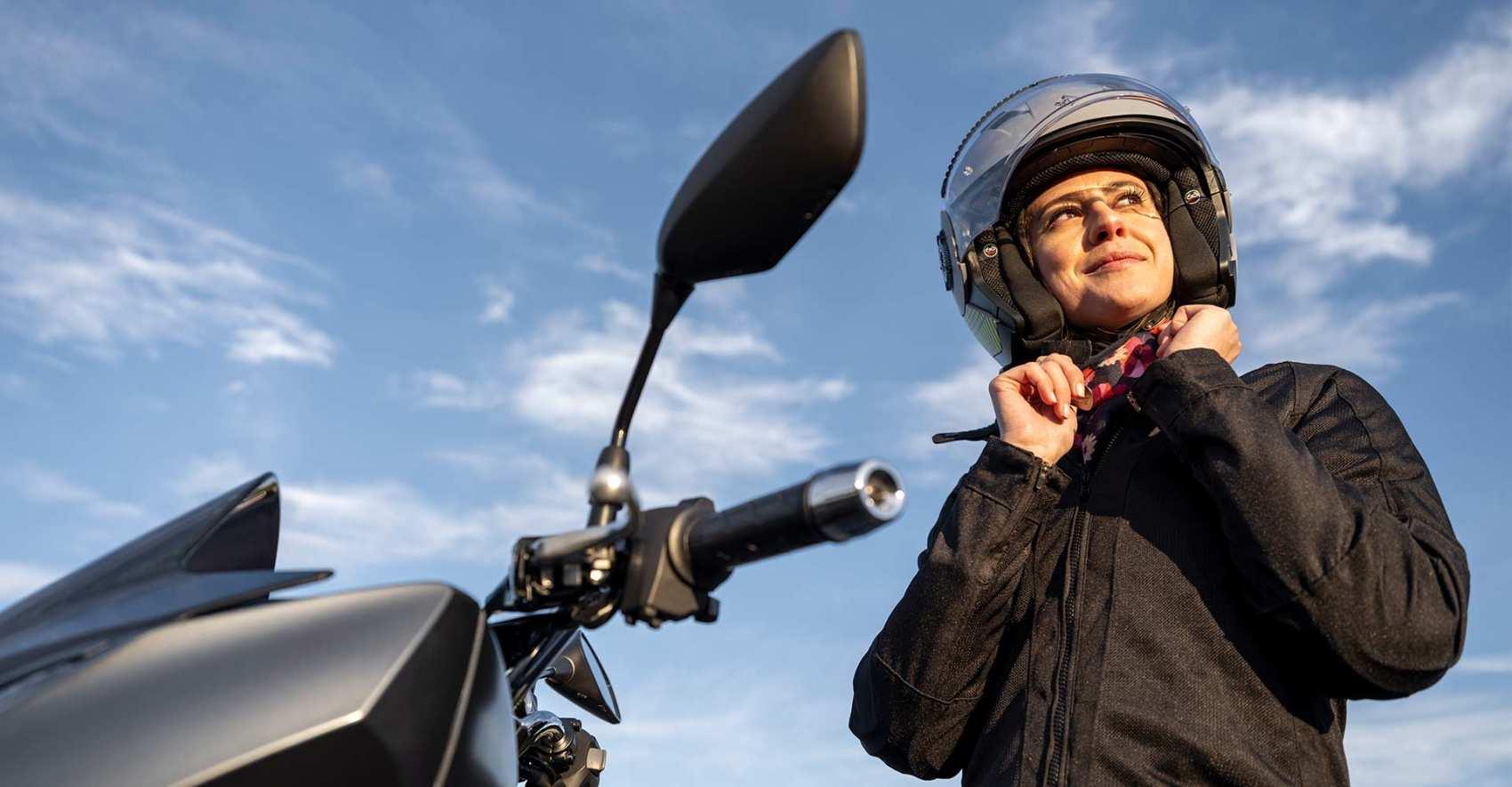 Just ride a motorcycle. With our complete package.
1.299,- €
2 days
Incl. motorbike, accommodation, food & beverage
To anyone who always wanted to ride a motorbike or a high horsepower scooter but does not have a driving licence and does not want to return to classic driving school, we offer a complete package for obtaining a driving licence for light motorbikes. And all of this in an exciting location as is the Nürburgring.
Thanks to the intensive supervision of our instructors and motorbike driving instructors, participants are gently and individually introduced to the motorcycling topic and are enabled to drive a 125cc motorbike within two days. And what is more, they receive the required authorisation to do so.
No exam to take.
 
*Strictly speaking, this is not a separate driving licence, but an extension of the B driver licence by key number 196, entitling the holder to drive light motorcycles.
Dates*

23./24.10.2023

Duration

Day 1 / approx. 9 a.m. to 7 p.m. (dinner afterwards)
Day 2 / approx. 9 a.m. to 7 p.m.

Previous knowledge required

No

Participation requirements

Minimum age of 25 years, possession of a driving licence obtained at least 5 years before

Protective clothing

Bring motorcycle protective clothing (leather or textile jacket incl. back and elbow protectors, leather or textile pants incl. knee protectors, helmet, gloves and ankle-high shoes);
Each participant will receive a 20€ voucher from our partner Louis to purchase protective clothing at a Louis store: CLICK HERE.

Overnight stay

Including one overnight stay (B&B) at ****Dorint Hotel am Nürburgring

Food & Drink**

Incl. lunch and soft drinks (all day) on both days; incl. dinner and drinks on the first evening, incl. breakfast on the second day

Motorbike

Incl. provision of a current Honda; incl. possibility to test various Honda models

Contents

Overall support in a small group, individual support by expert motorbike driving instructors, theory lessons in the driving safety centre's seminar room, practical driving lessons, driving training units in the driving safety centre, certificate of completed theory/practical units for entry in the driving licence.

Services not included

Entry of the extension of the driver's license in the driver's license

Rate per person (incl. VAT)

1.299 €

Options

Accommodation for the night before at an extra charge
*provided that the minimum number of participants is reached
**to the extent possible under Corona conditions
Questions and answers about the motorcycle driving licence (B196)
No, two-wheel experience is not required.
The minimum age is 25 years.  You must be in possession of the class B driving licence (= car driving licence) obtained at least 5 years before. Please bring protective motorcycle clothing including leather or textile jacket and pants, helmet and gloves.
No, you don't need to take a test - neither a theoretical nor a practical test.
Our instructors and motorbike driving instructors introduce all participants gently and individually to the motorcycling topic. The programme therefore includes, in addition to the legally prescribed theory and practical units, exercises on the (closed-off) premises of the driving safety centre, where you can practise at your convenience and away from the traffic. In individual cases, however, it may happen that participants do not gain the necessary confidence to ride a motorcycle.
Not quite. The driving licence office in your place of residence must make the entry in your driving licence. Important: no more than a maximum of one year may elapse between completion of the driver training course and registration on the driving licence. It is not possible to have the registration done in another city. You always have to contact the authority of the place where you are registered.
Our team consists of very experienced driving instructors and instructors who have been involved with motorcycles for many years.
All motorcycles with max. 125 cc with max. 11 kW (15 HP) engine power. These include, among others, high-performance scooters.
No, neither a first aid course nor an eye test is required. Nevertheless, it is advisable to refresh both every now and then.
No, the extension does not constitute a motorcycle licence, which means you can't extend to A2 or even A.
No, the extension of the driving licence is limited to Germany.