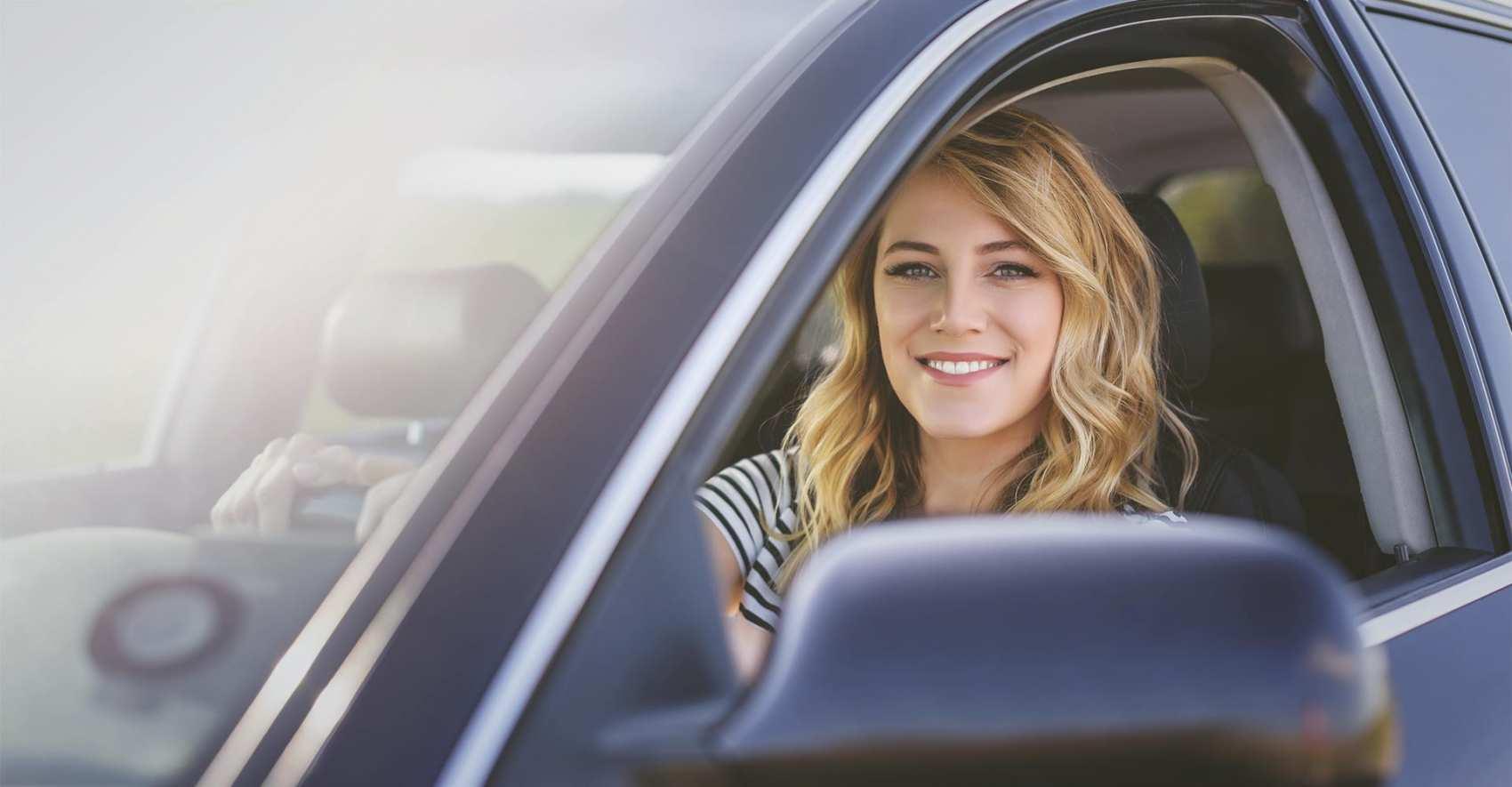 Modern cars are safer than ever before - numerous systems assist the driver to avoid accidents. Even so it may be vital being prepared for the worst-case scenario. Choose exactly the training that suits you best from our extensive options. This will improve your confidence and make you safer. What is more, you will experience a beautiful and exciting day with us at the Nürburgring. Choose now and book directly online.
Car driver safety training
With a car driver safety training we offer you a variety of different trainings to improve the control of your own vehicle. In our car training courses you will learn different techniques to react correctly in emergency situations.
You can undergo all driver safety trainings with your own car. In doing so you will become more familiar with your vehicle and acquire knowledge you can use in various future situations to better assess the driving behaviour. And of course, participating in our driver safety training without your own car is possible as well. You can book a suitable rental vehicle for that purpose and complete the chosen training.
Our car driver trainings take place in groups of up to 10 participants. You prefer attending a one-to-one training? Please feel free to participate in our individual one-to-one car training. It allows us to respond to your personal wishes and to develop a training that best meets your needs.
Any further questions? Just contact us and we will be happy to help you clarify ambiguities.
Which car driver safety training suits my needs best?
The contents of our car driver safety trainings are structured in a way that we can offer you the training that best suits your requirements. Our car training courses cover topics that are perfectly tailored to your driving skills and allow all participants to boost such skills.
Our offer is aimed at anyone who drives a car and asks for more security. Regardless of whether you are a man or a woman, a novice or a professional driver, a frequent or occasional driver. We will also be happy to give you personal advice for your vehicle class. Whether sports car, small car, limousine or off-road vehicle - we will teach you the correct driving techniques.
You are not yet sure which car training is the right one for you? We will be pleased to help you find the perfect offer.
What are the topics dealt with in our car driver safety training?
Our car trainings offer different exercises to impart knowledge on various topics. Driving manoeuvres are systematically trained for application in specific situations. Our advanced car training also includes exercises at higher speeds and is aimed at participants who have already completed a car training course.
Briefing – All courses start with a theoretical briefing. This is how we make sure that you understand the theory behind the individual exercise.  With this fundamental knowledge you are then ready for the practical part of the training.
Steering – The correct steering of a car is the basis for the proper control of the vehicle. We show you the correct steering techniques and look direction so that you can react appropriately and rapidly in any situation. 
Braking – Not only acceleration, but above all braking is decisive when it comes to the correct behaviour. A targeted brake training will teach you how the car behaves in various braking situations such as an emergency braking. 
Swerving action – Objects on the roadway are very dangerous and often cause serious accidents. In such situation, the correct reaction can be decisive. Learn how to specifically avoid objects while still maintaining control of the car with our swerve training.
In addition, cornering, lane change and aquaplaning training are taught as part of our car courses. You can then internalise the learned contents while practising on our slalom course.
Further information on our car driver safety training
Do you have any further questions regarding our offer or need assistance for selecting the appropriate training? Please feel free to drop us a line or give us a call and we will be happy to assist you.