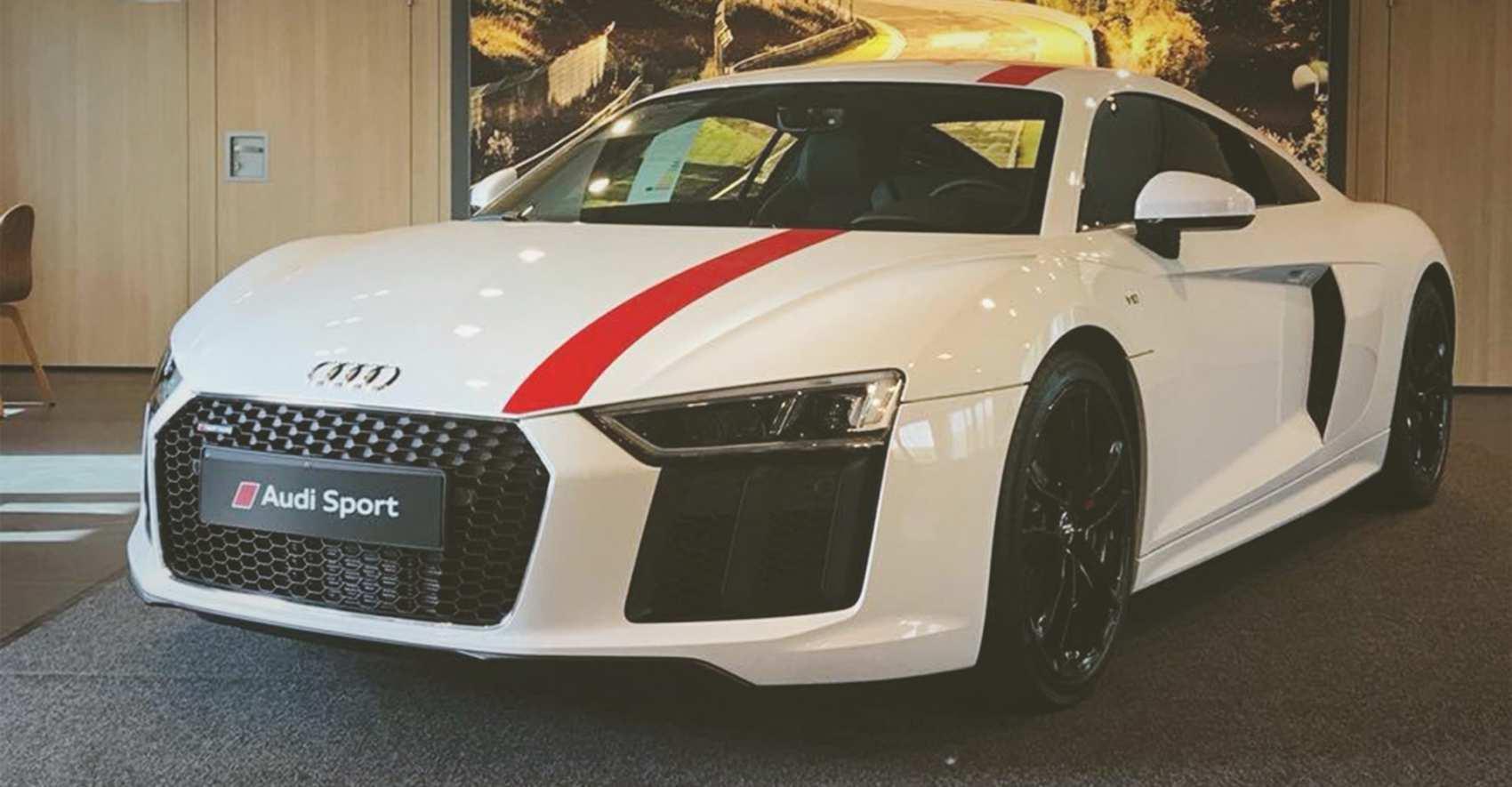 Whether it is about getting your field staff team fit for the many thousands of kilometres spent on Germany's roads or about presenting a new model to journalists: We design tailored events for you and run them professionally. And of course, our team is also happy to take care of racetrack rentals, car rentals, supporting programmes, accommodation, food & beverage ... in short: of your whole event. All from one source.
Driver safety training as a corporate event for companies
All driver safety trainings at the FSZN can be organized as tailored events according to your own wishes and requirements. We design individual events that can be adapted and arranged in many different ways. 
What is more, our driver safety trainings are ideally suited as a company outing or an efficient team-building measure. Whatever the purpose of the event: All participants will experience an extraordinary and memorable corporate event.
What does the driving event consist in?
The content of your tailored driver safety event will be determined according to individual requirements and goals. Our experienced driving instructors will assist you in determining the program yourself. There are basically no differences to our classic range of driver safety training courses. In a first step we provide theoretical knowledge to all participants, consisting in crucial contents such as the optimal sitting position or look direction. Participants may then experience themselves the driving fun behind the wheel. Reactivity and vehicle control must be demonstrated in various driving situations that may occur in everyday life. Our experienced driving instructors provide essential information on correct braking or optimal behaviour when cornering.
The driving safety centre at the Nürburgring makes various open spaces and training areas available that allow the simulation of different driving situations. On the skid plate you can get the rear of the vehicle go sideways in a targeted manner to learn how to take control of a skidding vehicle. The vehicle must not necessarily be a classic car - van, motorcycle or utility car drivers also get their money's worth. In participating in such trainings, you help improve road safety.
Why is the Nürburgring Driving Safety Centre the perfect partner to impart this knowledge?
The driving safety centre at the Nürburgring can look back on a long tradition. The immediate proximity to the Nürburgring offers you numerous advantages when organizing tailored corporate events in the form of driving experiences. For example, we will be happy to make the race track available for rental or organize varied supporting programmes such as karting on the associated kart track. We're thus in a position to offer you a comprehensive overall package for your tailored event.
The FSZN site covers a total area of 130,000 square metres, which is divided into two driving safety centres. This is where, in addition to the open spaces, we also make training rooms and bistro restaurants available. Our closed traffic training area corresponds to the latest state of the art. All driving instructors who teach contents and run the event are professionals with many years of experience.
What services does FSZN offer in a tailored event?
The FSZN team is familiar with planning and implementing driving safety training events. We assure that the event proceeds smoothly and offer the complete service from one source. And of course does the overall preparation of your event also include the organisation of rental cars, the booking of accommodations and hotels as well as possible group arrangements. In addition, we take care of the catering for all participants.
The professional implementation of tailored events and driving safety training courses for companies makes the Driving Safety Centre at the Nürburgring an important contact. Do you have special ideas for your individual event, or would you like to book directly? You are welcome to contact our team free of charge and without obligation to obtain further information and available dates. We look forward to planning and implementing the event with you.